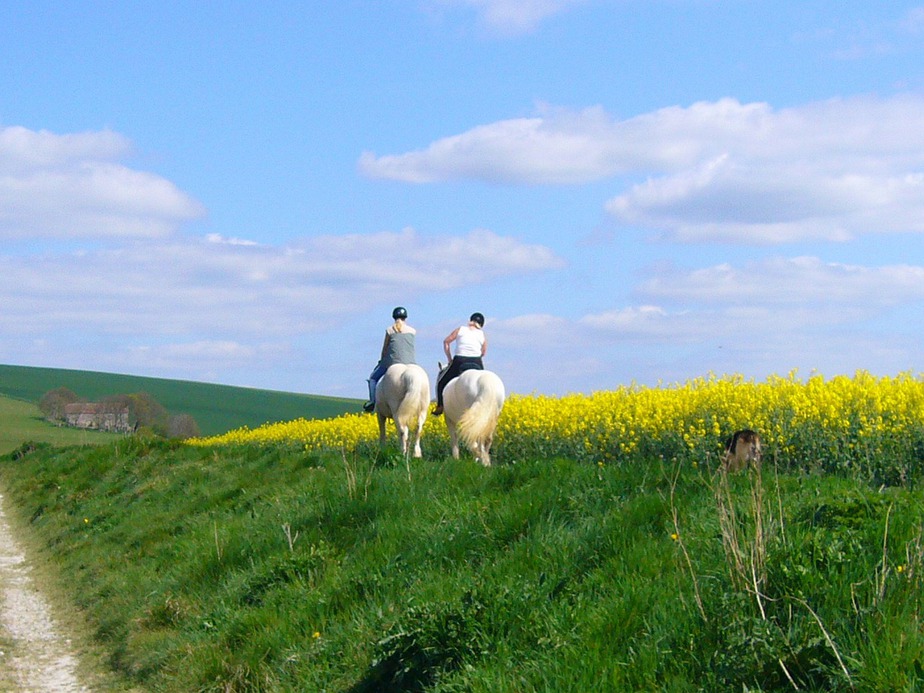 Weekend a cavallo
SCEGLI LA TUA ESPERIENZA
Living a weekend or holiday on horseback is the dream of every enthusiast in this sector but the offer is aimed at everyone from beginners to the most experienced. Moving away from the stress of the rhythms of daily life is first and foremost healthy, especially for those who live in the big cities. In contact with nature and animals we regenerate by making us perceive our distant origins.
So if you want to pull the plug for a while, what could be better than a few days on horseback?
What is horseback holidays
By horse back holiday we mean those offers that allow you to stop for a weekend,a week or even more if you want, in an area or region different from the one belonging to discover, moving on a horse, what that territory can offer.
The horse is the travel companion but it is not the only element that identifies the experience that you will go to live. Along with the horseback walk there are numerous activities aimed at discovering the traditions and culture of a region such as guided tours in places of cultural, historical, artistic or religious interest, alternative sports activities and a lot of immersion in nature.
During the holidays on horseback will be guaranteed a comfortable accommodation for the overnight stay, the right dining options and fantastic landscapes to admire.
The horse will always be at your side to accompany you in all the activities you want to carry out with him.
Italy, as we know, is a wonderful country from North to South that concentrates, in a small territory, high mountain ranges, rich and productive hills and beautiful coasts. The proposals are therefore endless and all captivating. It's just about making your own choice.
Types of horseback holidays
For sea lovers there are several equestrian centers that offer walks by the sea. You arrive on beaches or sand dunes after crossing groves of Mediterranean scrub from which, in spring/summer, you come out intoxicated by the colors and intense scents of flowering (rosemary, juniper, myrtle, broom, laurel, lentil…). Some operators also offer the opportunity to swim with their horse, or organize trips at dawn or sunset to enjoy the charm of the spectacle that nature gives us every day.
In the countryside and in the hills you can stay overnight in old farmhouses or farms, meet animals in the wild, breeders who will show you how they make cottage cheese or cheese with the milk of their flocks. You can accompany the butters in the work with the cattle, share with them a few days and taste the products of that land. You will be able to ride in world-famous estates, pass through the rows of a vineyard, stop
taste the wines of the winery, discover the tastes of the local craft beers and taste cheeses and cured meats.
Visiting the Nature Parks you are amazed by the encounter with wild animals that, confused by the smell of our horses, do not immediately perceive our presence and continue quietly to burn or play as we approach. Depending on the region you go to you can see roe deer, deer, deer, wild boar, foxes and even the bear or wolf if you are lucky. You can make carriage rides to reach small villages, visit abbeys or simply for the sole pleasure of a walk.
The mountain trails are the most challenging but will give us emotions never experienced. You walk paths in the middle of centuries-old woods, you cross streams and you go up streams to reach their springs. You leave the woods to find yourself, unexpectedly, on a plateau with breathtaking views of the valley below, or you climb rocky ridges to approach the peaks from which you can enjoy a 360-degree panorama, while you can see birds of prey hovering above us . In the winter season you can ride, in complete silence, on snowy paths to experience a new and engaging emotion.
A horseback holiday is rediscovering the beauty of times and ways of life to the rhythm of nature.
An experience for everyone
As mentioned so far there are many structures, aimed at everyone, that allow you to enjoy a complete holiday between horse, food and wine, nature and good company. Equestrian centres provide expert horses to take you to places rich in history, traditions and culture while farmhouses are ready to host horses and riders to offer the best of their gastronomy and the maximum of comfort and well-being all seasons of the year.
We start from the farm,after having breakfast with local products: honey, yogurt, dried fruits, bread and "lace", cheeses and a good coffee. It crosses a real "widespread museum", full of testimonies of rural life, such as fortified farms, crypts, snows, country paths, dove towers, wells, "silos"